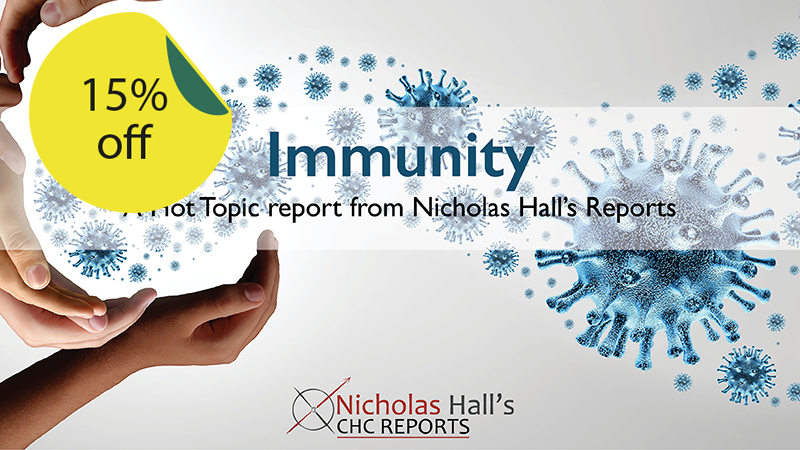 Reports Library Publication
Immunity
30th September 2021 by Nicholas Hall Reports
Immunity
Immunity has rarely been a hotter topic globally than right now. In a world scarred by the effects of Covid, consumers are seeking immunity self-care solutions to keep themselves & their families as safe as possible. Awareness of the importance of maintaining the body's immune system is at a high, with surveys suggesting more consumers than ever are turning to supplements and immunity products.
Order this report
Nicholas Hall's Immunity report covers all you need to know about one of the industry's hottest topics.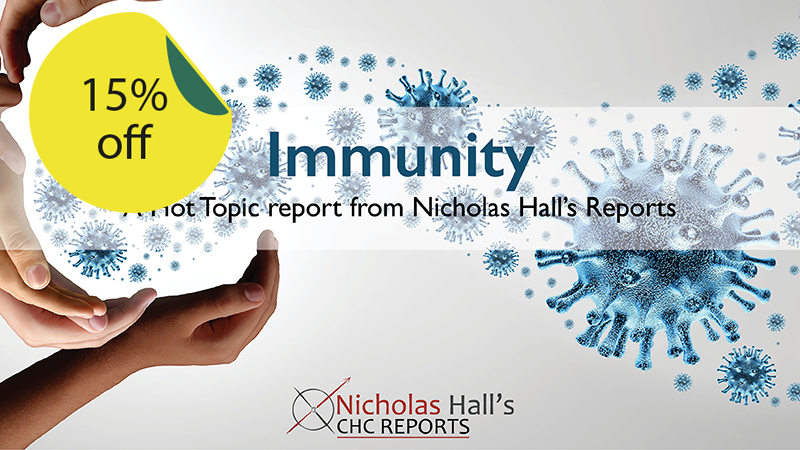 Why buy this report?
"This Hot Topic report will delve into every aspect of Immunity, charting the rapid growth of existing categories, highlighting innovative NPD, and assessing the prospects for this dynamic health area."

Nicholas Hall
Other recommended reports