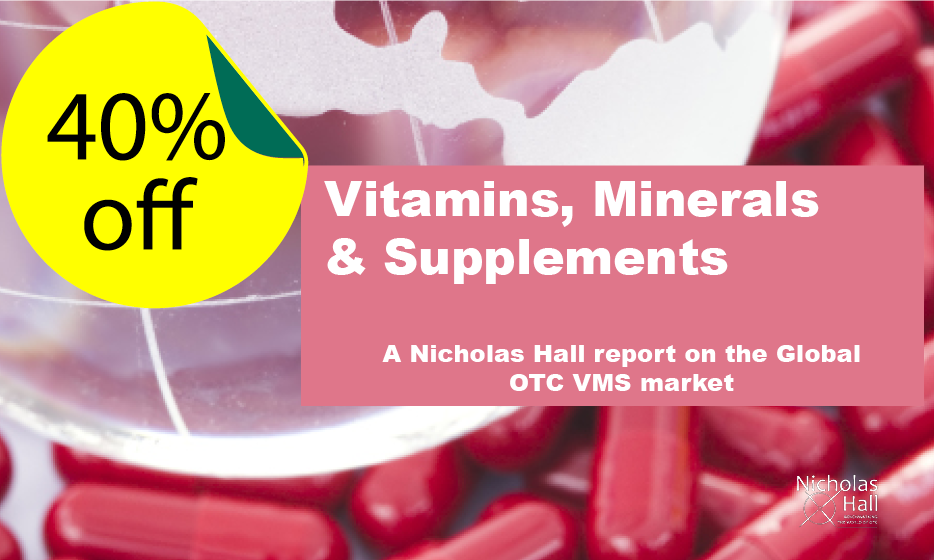 Reports Library Publication
Vitamins, Minerals and Supplements
1st July 2016 by Nicholas Hall Reports
Vitamins, Minerals and Supplements
Vitamins, minerals & supplements still generates the largest share (just over 30%) of the global OTC market and witnessed an upturn in performance in 2015 (+4.7% vs +3.1% the previous year). The picture across different regions is highly diverse with fast-growing emerging markets (like China, Russia and S Korea) and pockets of dynamism among developed nations (like Australia and Italy) contrasting with more muted or declining markets (like France, Japan, Poland and the UK). Low growth in North America's vast supplements market was primarily the result of safety and quality concerns in the US. This report provides both a global overview of the VMS market and category trends, as well as a detailed look at the leading OTC markets, and is available as a whole report or as individual country or category chapters.

Order this report
Discover all there is to know about the Global OTC VMS market with Nicholas Hall's category report, which contains multi-country coverage and detailed reporting of individual categories and brands. Incorporating year-end 2015 OTC sales, the report features the latest trends & developments, in-depth brand case studies, and vital insight into factors affecting individual markets.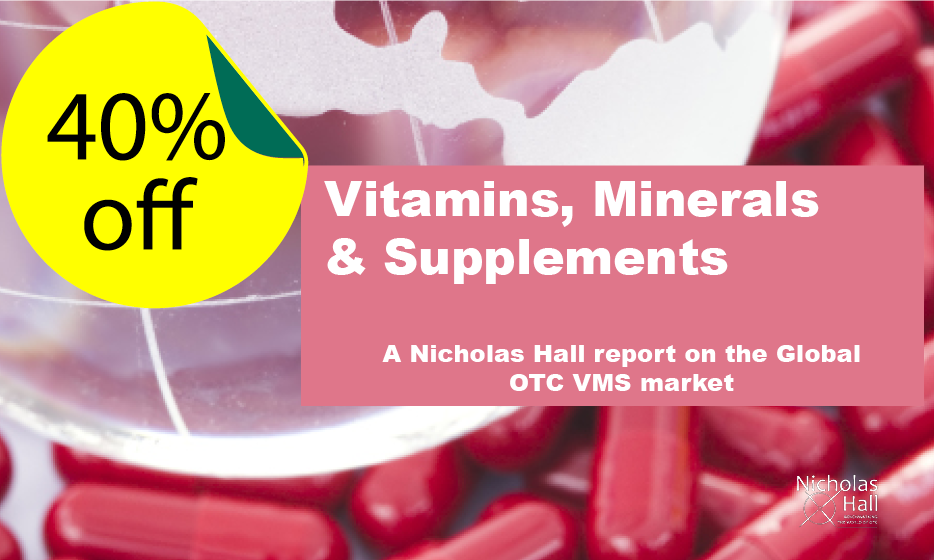 Why buy this report?
"VMS is the largest major OTC category globally, but leading marketers are not resting on their laurels. Our VMS report uncovers the niche health areas top players are targeting in 15 key global markets."

Nicholas Hall
Other recommended reports