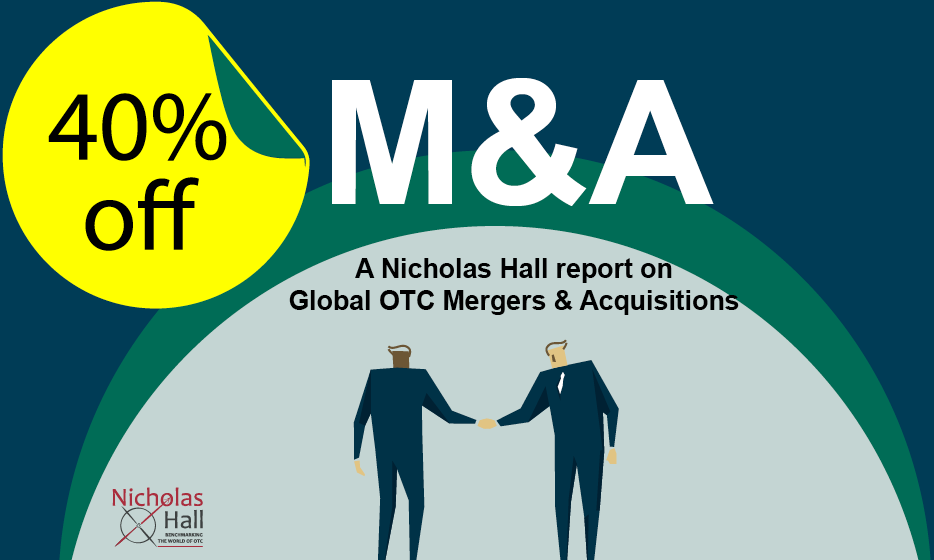 Reports Library Publication
M&A: A Nicholas Hall Report on Global OTC Mergers & Acquisitions
8th April 2016 by Nicholas Hall Reports
M&A: A Nicholas Hall Report on Global OTC Mergers & Acquisitions
With organic growth seemingly ever harder to come by, M&A has become vital to OTC players large and small. For those aiming for the very top, creativity in the multi-billion dollar deals has become the trend, with the exchange of assets becoming increasingly commonplace. But in a highly fragmented market, where the Top 3 OTC giants account for less than 15% of the playing field, there is still plenty for small and medium-sized players to tuck into – numerous smaller deals have also helped to reshape the OTC landscape in recent years. All of this, and more, can be found in this invaluable report.

Order this report
Mergers and acquisitions in the consumer healthcare industry are increasing in both quantity and scale at a frantic pace. The value of deals in 2014/15 alone was more than the total sum of the previous 7 years combined. This report is an invaluable resource for any company with an investment in OTC, whether you are looking to understand the acquisition strategies of your competitors, how the market dynamics have changed, or if you are searching for an M&A target of your own.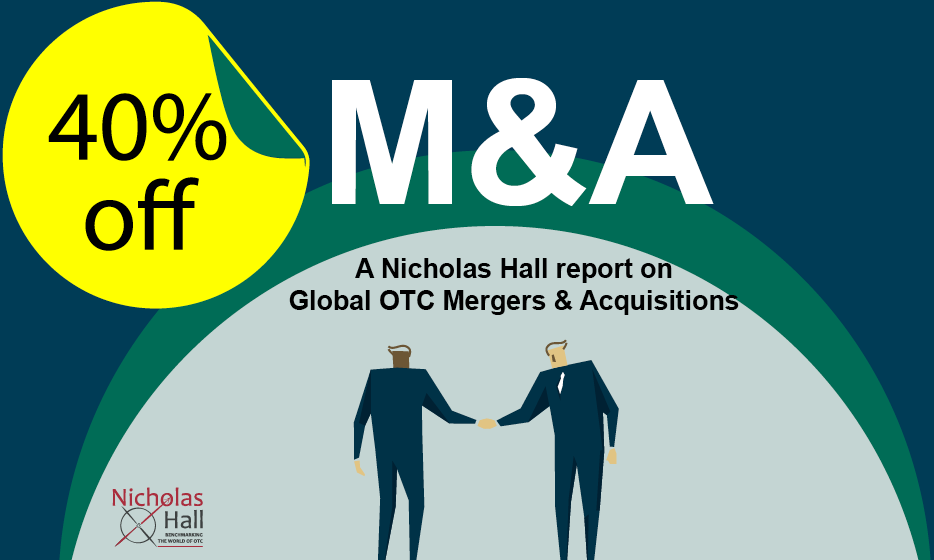 Why buy this report?
"With the consumer healthcare industry consolidating at breakneck speed, it is more important than ever that leading players stay one step ahead of their competitors in the M&A arena. This important report analyses the acquisition strategy of the top players and identifies 100 exciting acquisition targets."

Nicholas Hall
Other recommended reports