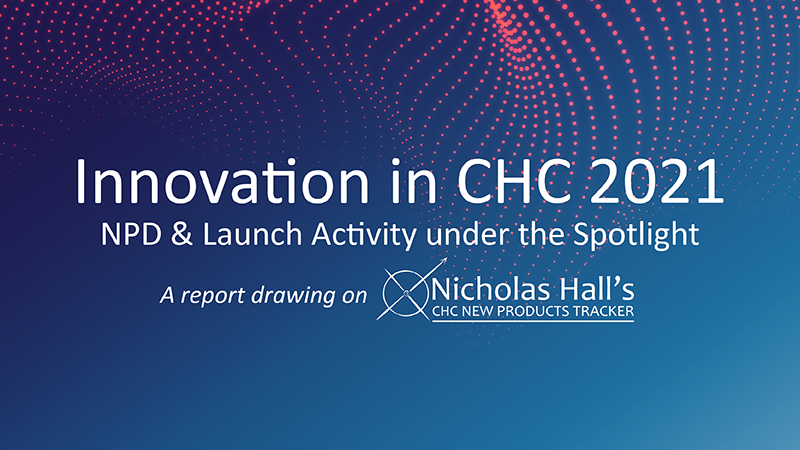 Reports Library Publication
Innovation in CHC 2021: NPD & Launch Activity under the Spotlight
31st March 2021 by Nicholas Hall Reports
Innovation in CHC
Thousands of innovations are launched every year in the global consumer healthcare market, but relatively few offer notable new benefits for consumers in terms of delivery format or formulation. Which new products are breaking through and offering a unique proposition? Where will new product development take the CHC market in future?

Order this report
This report assesses the global picture in terms of consumer healthcare innovation in 2020, including the key trends that defined the year in NPD.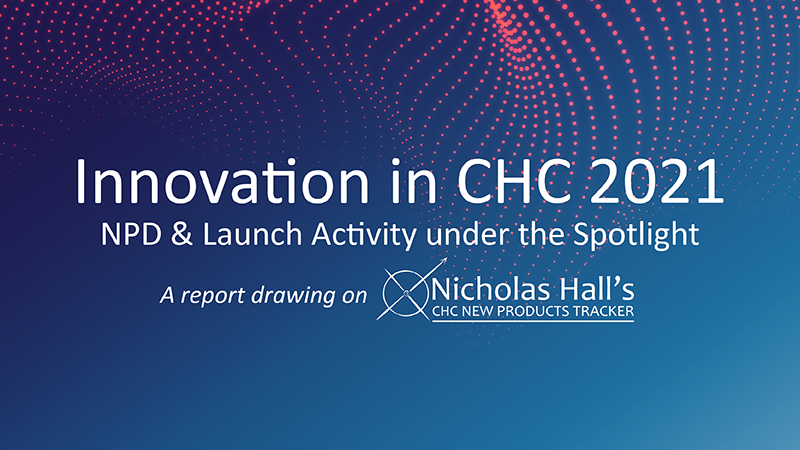 Why buy this report?
"Thousands of innovations are launched every year in the global consumer healthcare market, but relatively few offer notable new benefits for consumers in terms of delivery format or formulation. Which new products are breaking through and offering a unique proposition? Where will new product development take the CHC market in the future?"

Nicholas Hall
Other recommended reports