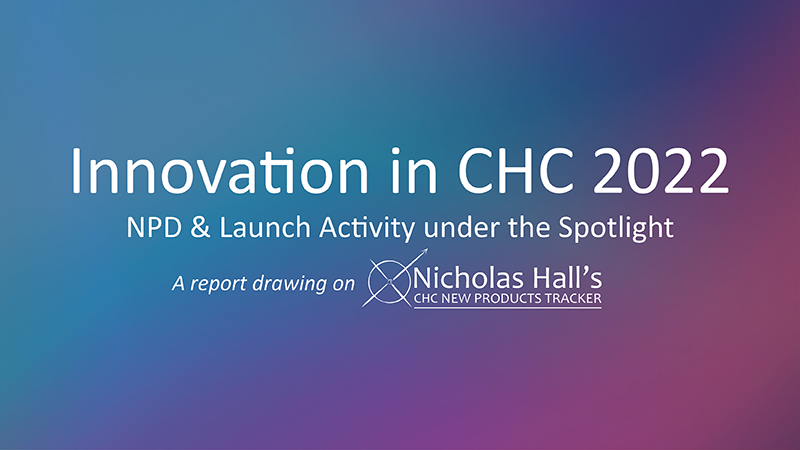 Reports Library Publication
Innovation in CHC 2022: NPD & Launch Activity under the Spotlight
5th April 2022 by Nicholas Hall Reports
Innovation in CHC
50% DISCOUNT
The latest title from CHC New Products Tracker takes an in-depth look at 100 key CHC innovations in 2021, and picks out some of the most prominent delivery format and ingredient trends in the consumer healthcare industry. It examines new product activity by region, country and leading marketer, and explores what the future might hold in terms of CHC innovation.
Order this report
Order your copy of Innovation in CHC 2022 today!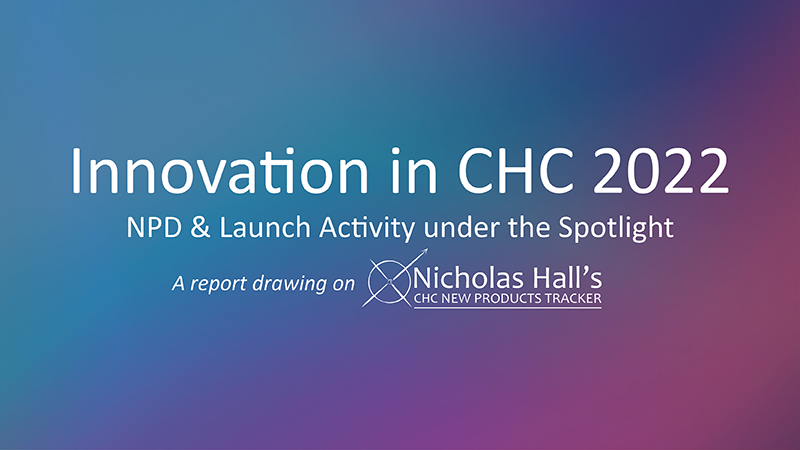 Why buy this report?
"This report assesses the global picture in terms of consumer healthcare innovation in 2021, including the key trends that defined the year in NPD."

Nicholas Hall
Other recommended reports