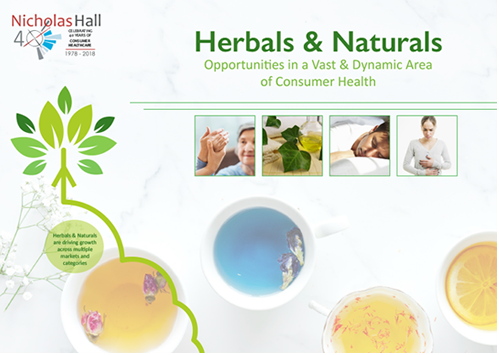 Reports Library Publication
Herbals & Naturals
10th September 2018 by Nicholas Hall Reports
Herbals & Naturals - Opportunities in a Vast & Dynamic Area of Consumer Health
This report examines the biggest and most exciting Herbals & Naturals categories in 9 leading global markets, from probiotics and herbal cough remedies to natural laxatives, topical analgesics and supplements for heart health, immunity and memory.

Utilising the very latest OTC sales from our DB6 database, the report analyses the market in detail from a global down to a local level. Marketer and brand performances in individual markets are pulled apart, along with forecasts for each category, market by market.
Order this report
Opportunities in a Vast & Dynamic Area of Consumer Health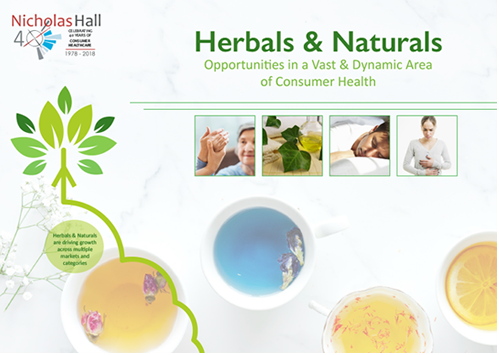 Why buy this report?
"Herbals & Naturals are one of the most exciting areas of consumer health, driving growth

across multiple markets, not only in dedicated supplements categories such as probiotics

and herbal & natural joint health but also cough & cold, pain relief, laxatives, sleep aids

and more.

Our latest report will review the biggest and most exciting categories in each market,

from probiotics and herbal cough remedies to natural laxatives, topical analgesics, and

supplements for heart health, immunity and memory.

"

Nicholas Hall