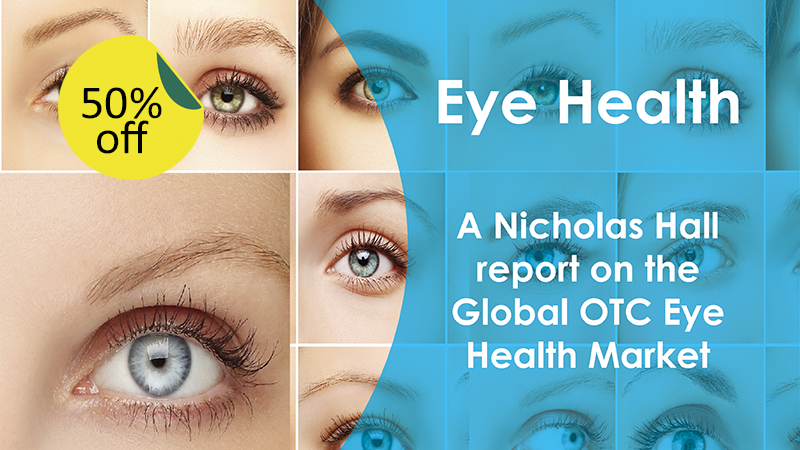 Reports Library Publication
Eye Health - A Nicholas Hall Report on the Global Eye Health Market
31st August 2016 by Nicholas Hall Reports
Eye Health
Discover all there is to know about the Global OTC Eye Health market with Nicholas Hall's Eye Health report, which contains multi-country coverage and detailed reporting of individual brands. Incorporating year-end 2015 OTC sales from Nicholas Hall's Global OTC Database DB6, the report features the latest trends & developments, in-depth brand case studies, and vital insight into factors affecting individual markets.

14 country chapters drill down to the details, including brand sales and growth, impact of regulatory changes, new product launches, A+P campaigns and category forecasts.
Available as a whole report or as individual country chapters.
Order this report
The global market for OTC eye health products generated over $4bn in 2015, rising by around 6%. Comprising products such as eye drops, ointments, washes, decongestants, artificial tears and supplements, the eye health category is booming thanks to innovation, environmental factors, an ageing population and changing lifestyles.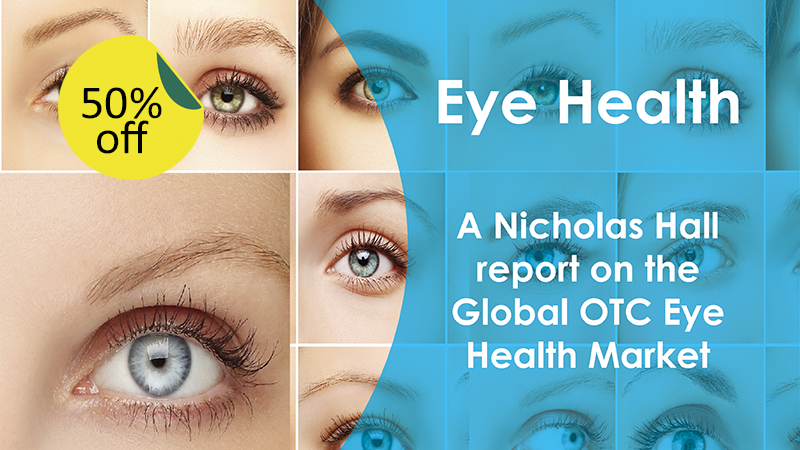 Why buy this report?
"Eye health is key in many leading marketers' agendas today, with the market showing strong growth potential owing to environmental factors, an ageing population and changing lifestyles. 14 country chapters drill down to the details, examining the key areas of this exciting market."

Nicholas Hall
Other recommended reports