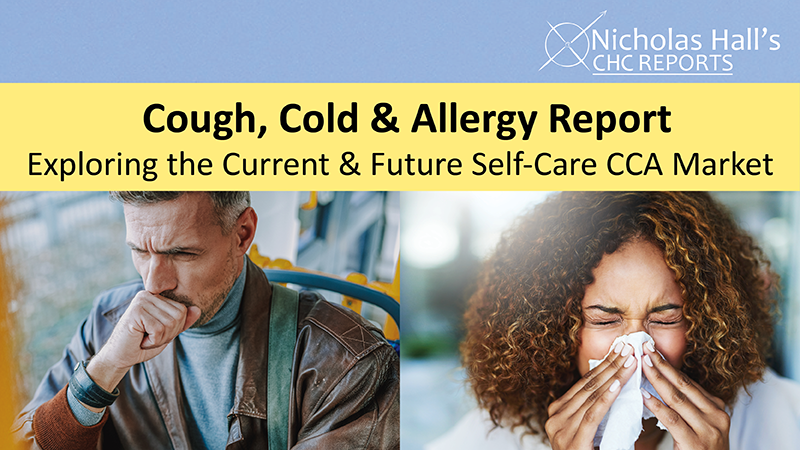 Reports Library Publication
Cough, Cold & Allergy: Exploring the Current & Future Self-Care CCA Market
4th November 2020 by Nicholas Hall Reports
After exceptional Covid-driven growth in early 2020, global CCA sales recorded significant slowdown in Q2, with full year sales growth to end June 2020 just 3.7% (after a 7.8% rise in MAT Q1 2020). With global sales approaching $30bn, the CCA market remains a sizeable area of investment for CHC players. But the largest categories Systemic cold & flu and Cough remedies are mature, fragmented and hampered by safety concerns. Allergy remedies expanded via Rx-to-OTC switches in recent years but their impact may have peaked.
So what is next for the CCA market? As social restrictions imposed during the pandemic plus increased hygiene measures and wearing of masks impact seasonal infections, the future of CCA is hard to predict. Will a second wave of lockdowns further dampen sales or spur renewed stockpiling of brands? Will marketers take advantage of the numerous opportunities for NPD, including switch, and growing popularity of natural remedies? This report investigates all the pressing issues surrounding CCA including growth trends, key developments and forecasts for the future.
Order this report
The report features the latest sales data from our dedicated DB6 database, including topline historical sales by region, country and category, and individual brand performances. Sales cover 12 months to mid-year 2020 (and 2019), plus historical growth rates back to 2015. The latest short-term forecasts to 2020 & 2021 and longer-term forecasts to 2024 & 2029 for each market and category are included.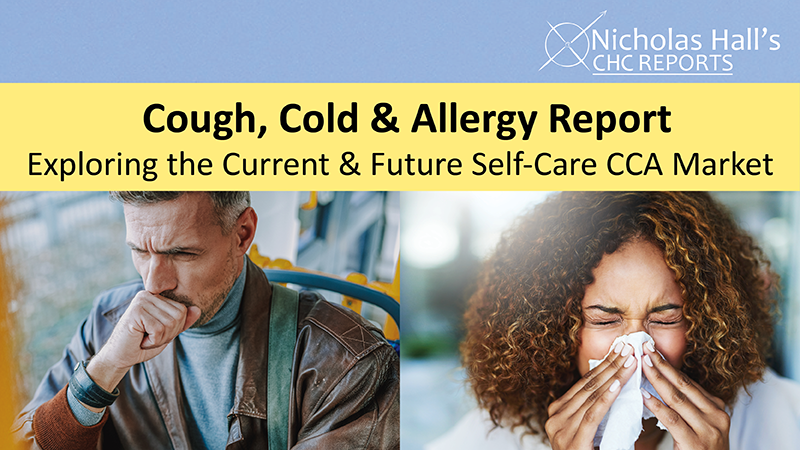 Why buy this report?
"Covering all the issues affecting the CCA market, from consumer trends and regulatory changes to A+P campaigns and new product launch activity, this reports spans 10 in-depth country profiles (generating 70% of global sales between them) with insights and predictions. With a high degree of launch activity in CCA, new product developments are explored across markets, including Rx-to-OTC switches, delivery format innovations, new benefits and more."

Nicholas Hall
Other recommended reports